Kernel KN-8000A cleared FDA on 27th July the most effective New 650nm laser LED hair loss treatment system
30-07-2019
Kernel KN-8000A cleared FDA on 27th July, the most effective LLLT New 650nm laser LED hair loss treatment system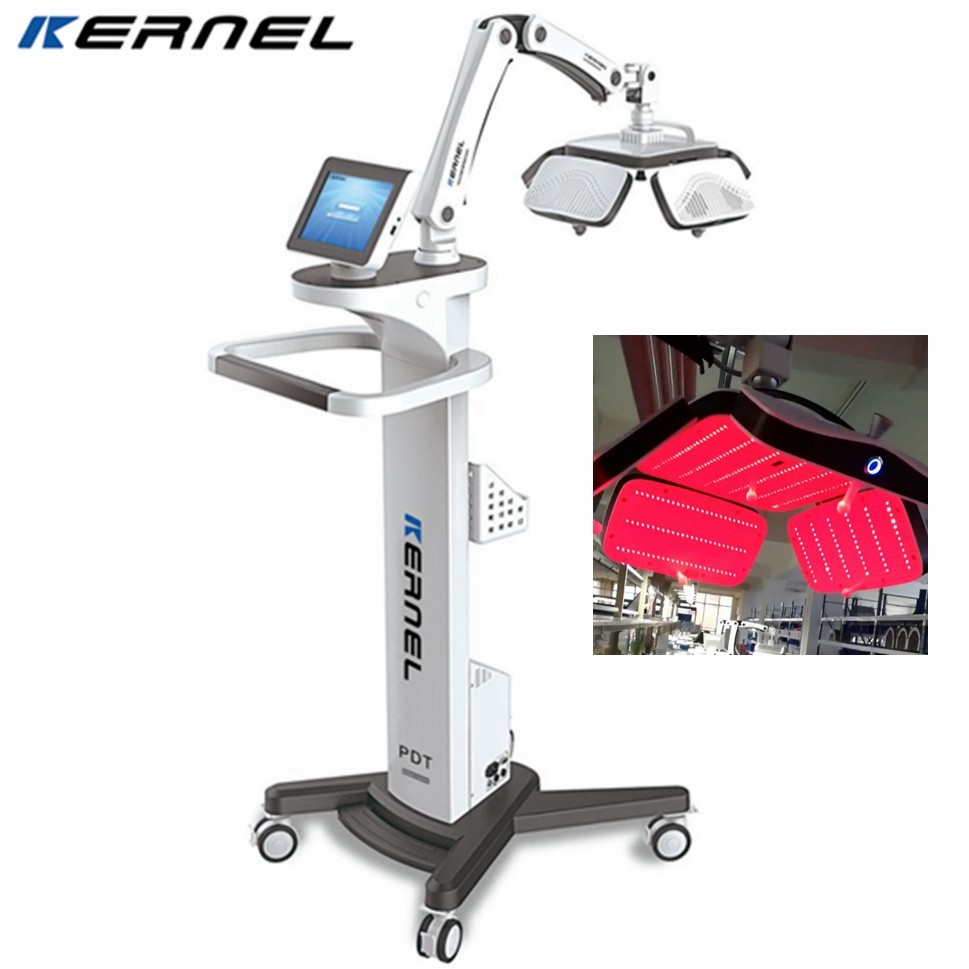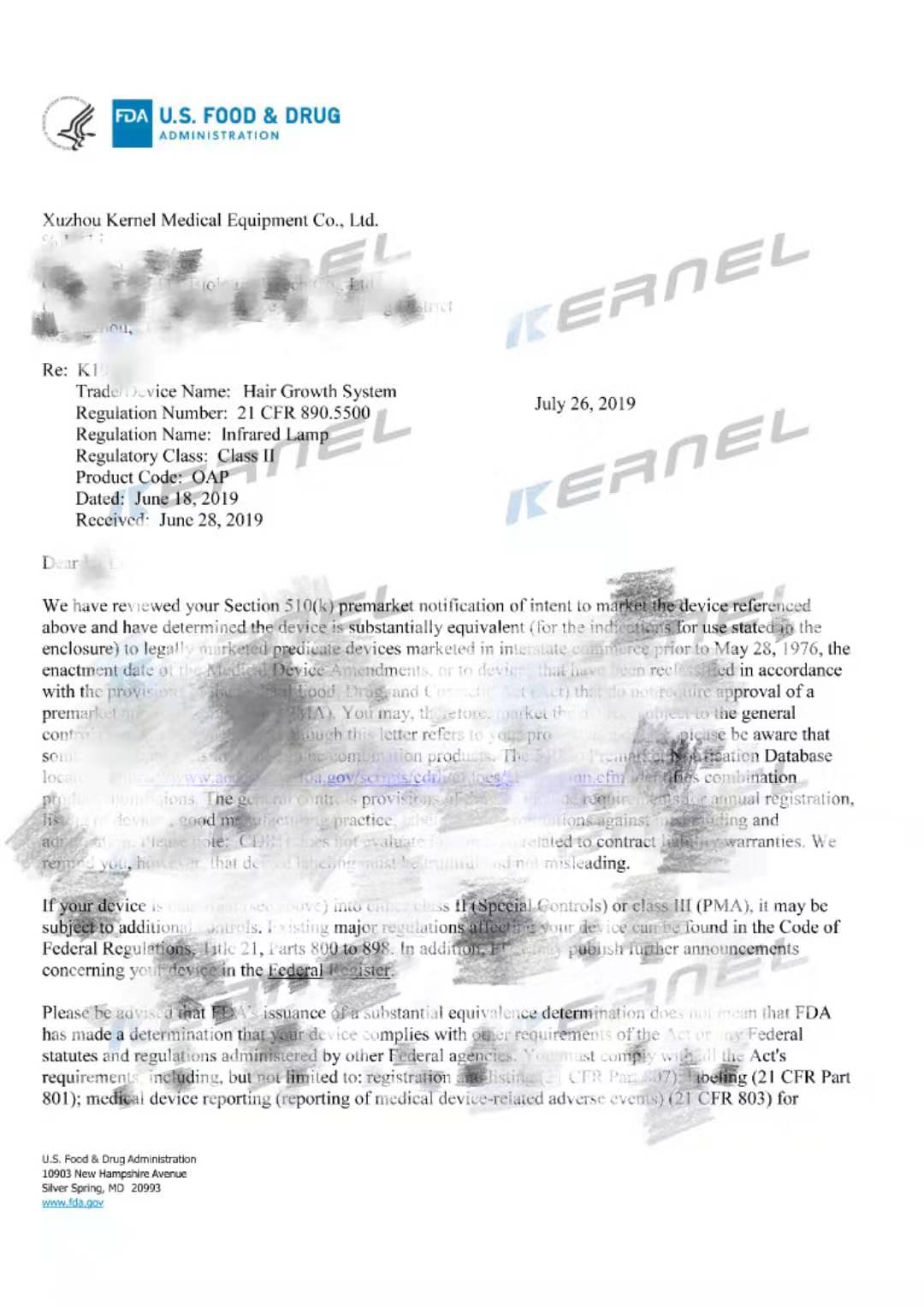 On 27th,July we received the notification from FDA that our LLLT low-level laser light for the
treatment of hair loss and regrowth has successfully passed the FDA certificate.
This would be the most compelling sign of the excellent quality of our new 650nm laser LED hair
loss treatment system.Make it more available for more users all over the world that suffering
from Androgenetic alopecia,seborrheic hair loss,thinging hair and balding.
It targets most common areas of hair thinning and balding with more of 424 medical-grade lasers and LEDs. Expect to see visible results and fuller hair in just 3 to 6 months.
Features:
Designed according to head's characters.

Matrix arrangement of laser light dots output balanced luminous energy.

Free swing arm design makes the light source suspending at any angle position.

8"rotating touch screen design, simple operation without professional training.

Each panel can be controlled separately according to different treatment area.

Continued irradiation mode or pulse mode is optional according to requirement of treatment.

Treatment head have auxiliary display function, easy for doctor to know the time of treatment.

Working distance control device, user can easy and fast to adjust the appropriate distance.

Kind voice prompt, make the treatment in a relaxing happy atmosphere.

Dual switch key and password protection,avoid being misused.
For more details,reach below Alibaba link
https://www.alibaba.com/product-detail/Factory-direct-supply-KN-8000A-Laser_62019948751.html?spm=a2747.manage.0.0.5e5071d2SZfBnl